Community Engagement at the Bruce Street School: On to 2022!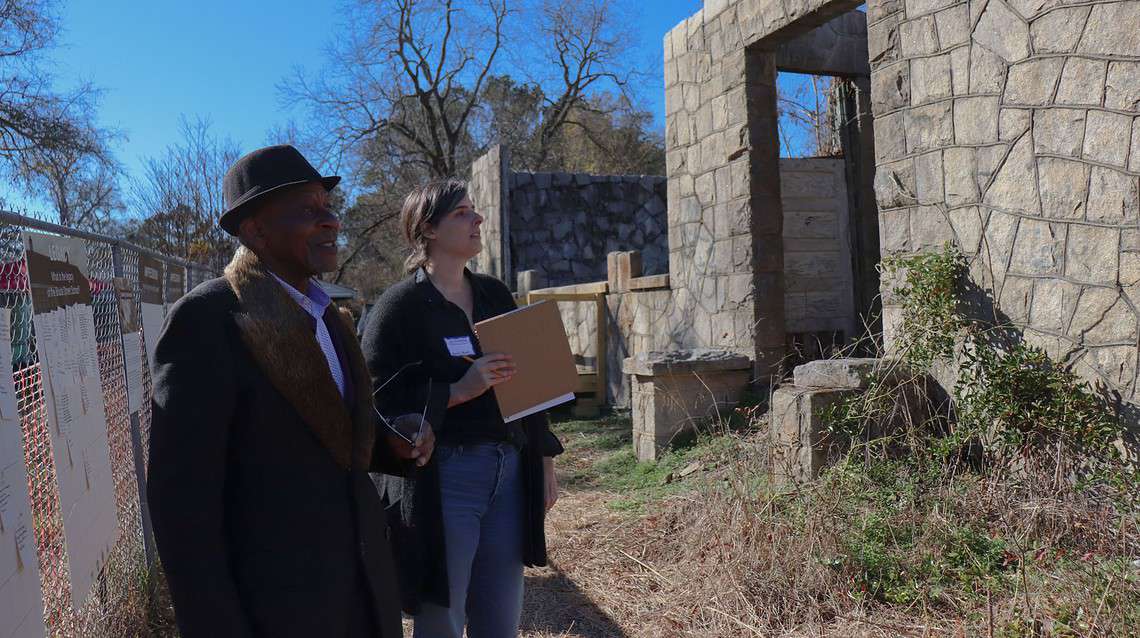 We recently completed the second community engagement event to determine the future of the
Bruce Street School
. This event gathered feedback, artifacts, and stories that will go towards shaping the future of this powerful historic site – DeKalb County's first Black public school. People recorded oral histories, described their dreams and aspirations for the school site, shared memories, created artifacts and more. While this was the last community engagement session of 2021, multiple will be announced in early 2022 to continue this process. Thank you to everyone who has participated and who cares about the Bruce Street School.
Also known as the Lithonia Negro School and the Lithonia Colored School, the Bruce Street School was a focal point for Black education in and around Lithonia. The school's first graduating high school class (around 1943) included three pupils. By 1968, when the Bruce Street School was closed, there were over a dozen elementary and eight high school classrooms. The school building contains a rich history, and now people have an opportunity to determine how this space can become an active part of the community once again. Along with local officials, Martin Rickles Studio staff will host this and upcoming community engagement sessions to shape the future of the ruins.
This project is a partnership between the
City of Lithonia
,
DeKalb
County, and the
Arabia Mountain
Heritage Area Alliance, with Atlanta-based interdisciplinary design studio Martin Rickles Studio leading the community engagement sessions.
Enjoy photos from the December 12th event with the gallery below: