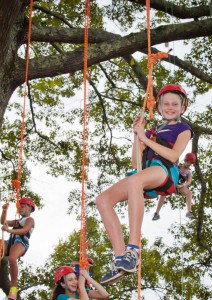 Located 20 minutes east of Atlanta, the Arabia Mountain National Heritage Area (AMNHA) is the perfect spot for a day trip, or as part of an extended vacation. Within our 40,000 acres you can spend the night in a tree, visit with an ancient order of Trappist monks, and explore an ecosystem that has remained unchanged for thousands of years.
With so much to do, it can be hard to plan your first trip but think of us as your personal tour guides! Use the menu below to get an insider's view of the area and to mix and match your perfect adventure. But remember, we're always here to answer any questions you may have.
Al La Cart Adventures

AMP
This 30+ mile, paved hike-bike trail is the backbone of the AMNHA. It connects dozens of breathtaking landmarks including historic sites, parks, nature preserves, and monastery. Check out our interactive map to start planning your ride. The length and difficulty level is up to you but remember we have plenty of hills and swift curves out here!
No Bike? No problem! You can rent bikes at Panola Mountain State Park.  You can also leave your bike at several secure bike racks and explore miles of nature trails and granite outcrops on foot.  

Davidson- Arabia Mountain Nature Preserve
Arabia Mountain is the heart of a 2,500 acre nature preserve.  The lunar like landscape of this granite mountain seems like another world. Come and experience panoramic mountaintop views, 8 miles of trails, and granite ruins. As a special bonus you can also visit the AWARE Wildlife Center which is located at the base of the mountain.
A visit and hike will take a minimum of 1 hour and a maximum of 4. Depending on the chosen nature trail, your hike can be easy to moderately difficult.  Admission and parking are always free and the Preserve is open from dusk until dawn every day.

Monastery of the Holy Spirit
Founded by Trappist monks in 1941, natural landscapes and artfully architecture set the stage for a place that speaks to the soul. The public is warmly invited to experience the peace and compelling history in this unparalleled setting. The Monks themselves greet visitors at the Monastic Heritage Center, where a historic barn that once sheltered them now tells their story through film and dynamic exhibits. You will also find a specialty store with monk-made items such as their trademark biscotti and fudge. Surprisingly, they also have a world renowned bonsai display and well stocked greenhouse.
Visits will take a minimum of 2 hours but allow at least ½ day to fully experience the museum and Abbey Church. Want to stay longer? The monks offer retreats to revitalize and rejuvenate your spirit.  Admission to the church and museum are free but donations are gratefully accepted.   

Panola Mountain State Park 
Recognized as a National Natural Landmark, this mountain is home to several federally endangered plants and hosts rare ecosystems. You are invited to explore this protected landscape with a Park Ranger during a guided tour. If you're feeling adventurous you can join a moonlight hike and watch the sunset from the peak of the mountain before heading back, under a sky full of stars.
This park is packed with activities including primitive campgrounds, archery classes, bird identification hikes, bike rentals, and roped-in tree climbing. If you received a coupon for 50% off bike rentals, or BOGO guided mountaintop tours, this is where you can use it!  Want even more? You can spend the night in a special sleeping bag suspended in a tree over 50 feet in the air! Don't forget to bring your coupon with you for a special discount on camping, or  bike,kayak, or paddleboard rentals. 
Day visits will take a minimum of 2 hours and a maximum of 5. There is a $5 parking fee that goes to support State Parks and you should check their schedule to see what special events they have planned for visitors!
Don't forget! We are here to help your trip go perfectly so contact us with any questions you may have.