Bruce Street School Community Engagement Kickoff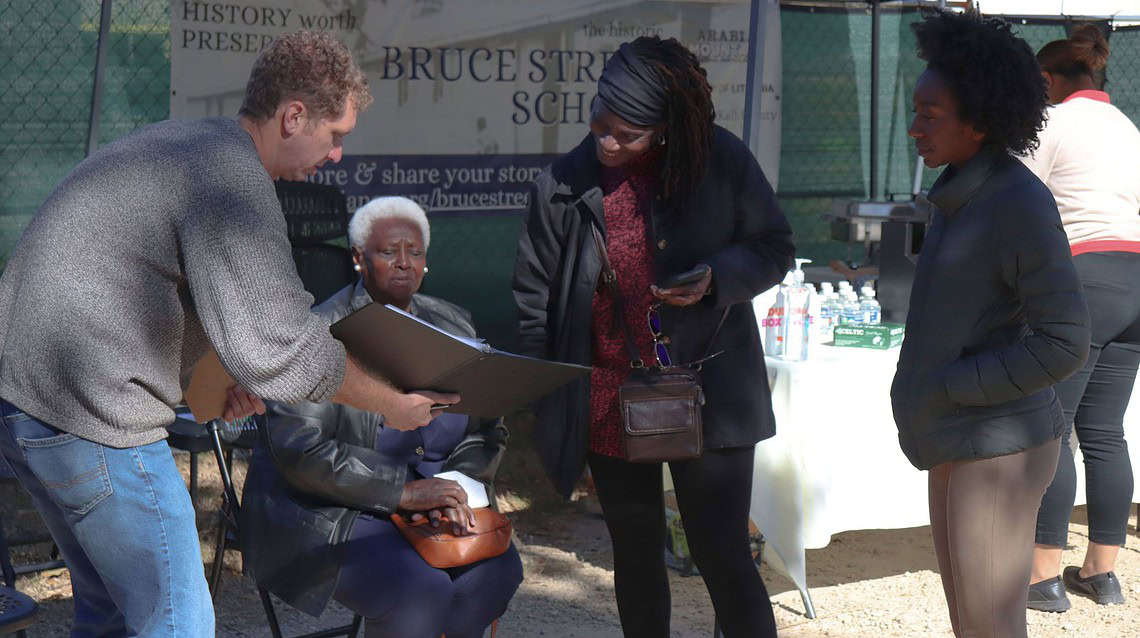 On Sunday, November 14th, staff and representatives of the Arabia Mountain Heritage Area Alliance, the City of Lithonia, DeKalb County and Martin Rickles Studio hosted the first community engagement and visioning session to determine the future of the historic Bruce Street School. The Bruce Street School (also called the Lithonia Negro School and the Old School Building) was built by members of Lithonia's Black community in the 1930's, providing a much-needed public school for local Black students. By the time the school was closed in 1968, there were over a dozen elementary and eight high school classrooms, and several outbuildings had been constructed to support the growing student body.
Preserving DeKalb County's History
As officials begin the process of preserving these historic ruins for future generations, the Arabia Mountain Heritage Area Alliance, the City of Lithonia and DeKalb County have partnered to host a series of community engagement sessions that will shape that future. Martin Rickles Studio, an interdisciplinary design studio based in Atlanta, has been contracted to structure the engagement sessions and gather community members' feedback and memories. On Sunday, Nov. 14th, people recorded oral histories of their memories at the school, wrote down their wishes and dreams for the future of the school, and created artifacts that build the historic record of the site. Over the coming months, Martin Rickles Studio staff will take the feedback gathered in this and other community engagement sessions to propose a final vision for the Bruce Street School site, to be presented on June 19th, 2022. The final design will reflect the wishes and ideas of the Lithonia community.
Join us for the next community engagement session on Saturday, December 11th! Mark your calendars; more details to come.
Look below for a few photos from Sunday: