Bruce Street School Conceptual Design Comments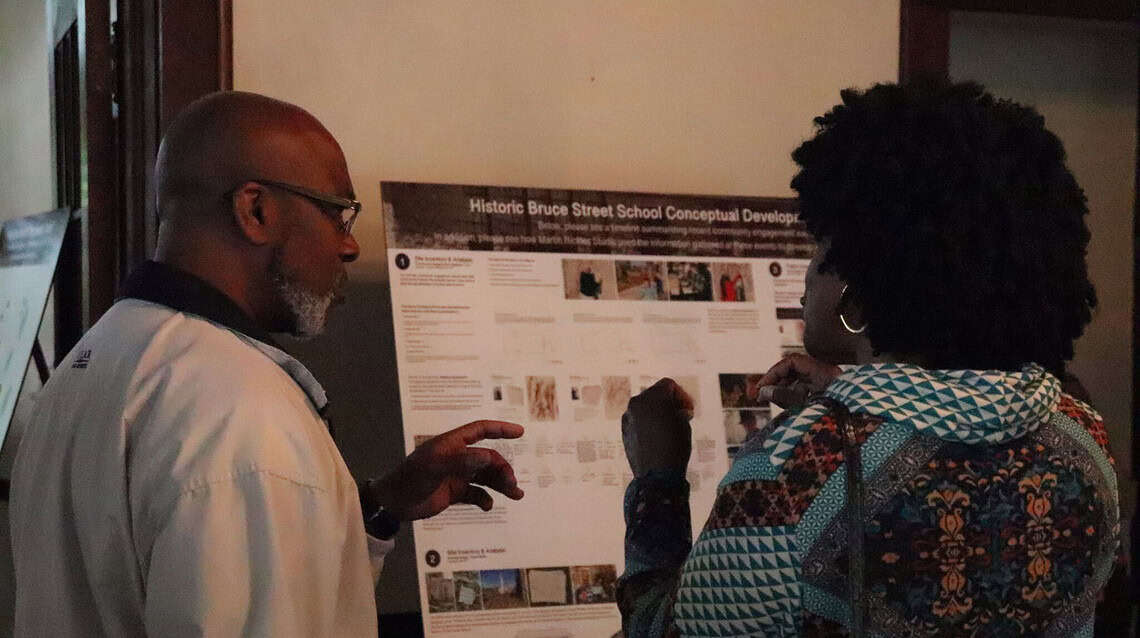 The process for shaping the conceptual design of the future of the Bruce Street School is almost over – and there's one more chance to participate! Mimicking the format of our final in-person engagement session, this form offers the draft Consolidated Conceptual Design Scheme.
After months of in-person and online engagement sessions, the team at Martin Rickles Studio used your feedback to create three conceptual design proposals. We showcased these at the April in-person community meeting and online engagement formats. Then, after people left their comments on those three proposals, the Martin Rickles team incorporated your feedback yet again, combining the various elements of the three into a single proposal that addressed your concerns and ideas: the draft Consolidated Conceptual Design Scheme. By filling out the online form above, you'll be shaping the final Bruce Street School conceptual design that will be unveiled in June. 
About the Bruce Street School
Also known as the Lithonia Negro School and the Lithonia Colored School, the Bruce Street School was built and run by Lithonia's Black community prior to integration. The school's first graduating high school class (around 1943) included three pupils. By 1968, when the Bruce Street School was closed, there were over a dozen elementary and eight high school classrooms. Several outbuildings, now lost, had to be constructed in order to support the growing student body. The school building contains a rich history, and now people have an opportunity to determine how this space can become an active part of the community once again. A final unveiling of the Conceptual Design will take place during the week of Juneteenth.