Bruce St. Community Engagement Session MOVED to Sunday, Dec. 12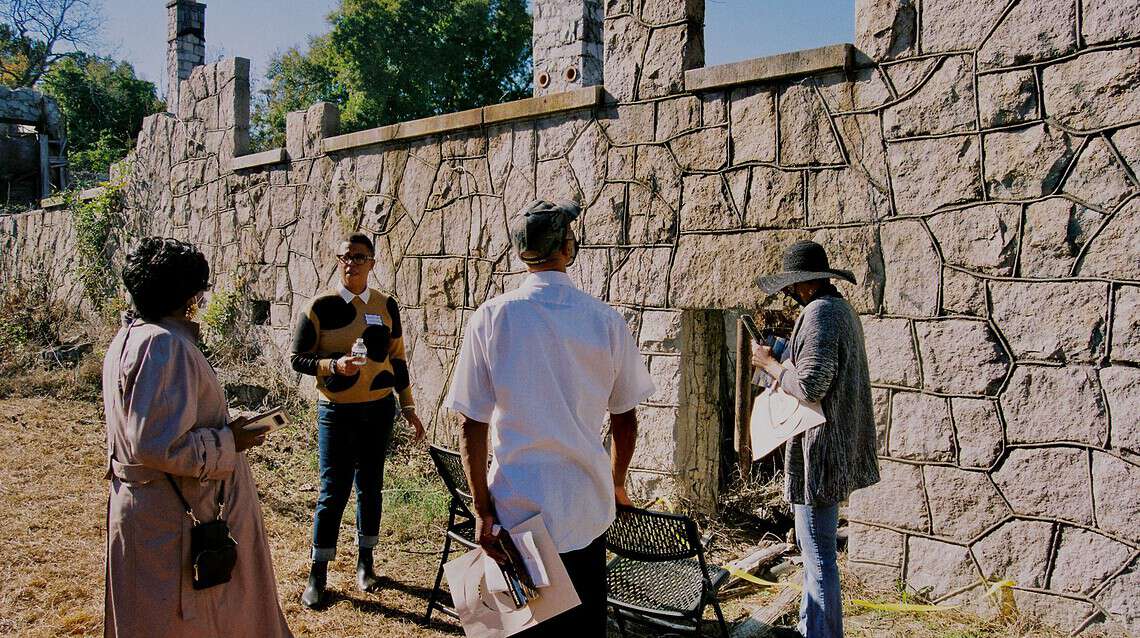 Due to inclement weather, the planned community engagement event at the historic Bruce Street School is being moved from Saturday, Dec. 11 to Sunday, Dec. 12, 1-4pm at 2449 Bruce Street (location stays the same).
This event is the second in a series designed to gather community feedback and direct the ultimate historic preservation of DeKalb County's first Black public school building. The event will be led by Martin Rickles Studio, an Atlanta-based interdisciplinary design studio; staff members from the Arabia Mountain Heritage Area Alliance; and volunteers.
Street parking is available in the surrounding neighborhood; please be respectful of residents' driveways. Some seating will be available, but it is recommended that participants bring a chair for their convenience. While this community engagement session will be completely in-person, future sessions will feature a virtual component for those who are unable to physically attend.
This project is a collaboration between the City of Lithonia, DeKalb County, and the Arabia Mountain Heritage Area Alliance. Funding has been provided by DeKalb County District 5 Commissioner Mereda Davis Johnson.
Anyone with artifacts related to the Bruce Street School – including photos, records, yearbooks and stories to use in potential exhibits – is especially encouraged to join the community engagement sessions.
For more information about the project, please visit arabiaalliance.org/brucestreet.
Photo at top: Talecia Tucker/Martin Rickles Studio.