Bike the PATH Trail with Tenille Johnson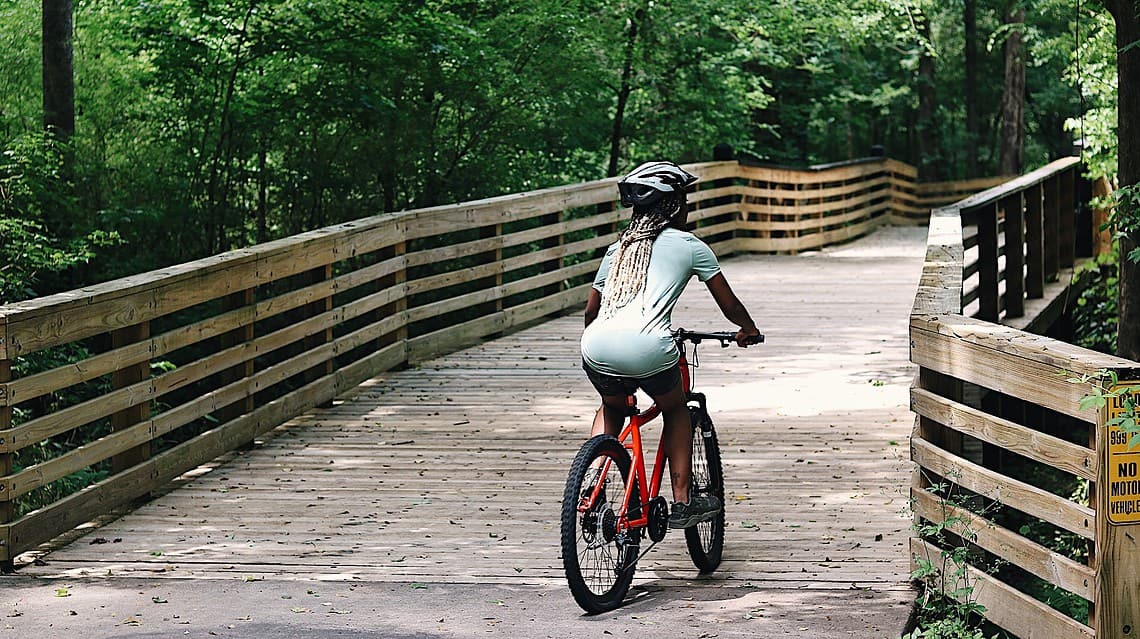 We partnered with Tenille Johnson (aka @puremomblog) for our #PreservethePark campaign – here's what she had to say about the PATH trail and the NHA:
When I need to clear my mind, nature does it for me. Fresh air, the trees, the big open sky seems to always bring me the peace and clarity I need. I took a bike ride at @arabiamountain_nha on the PATH trail and it was one of the most peaceful things I've done in a while.
Afterward, I took a short hike from the Davidson-Arabia Mountain Nature Center to Arabia lake and enjoyed the scenery (plus my snacks). If you're in or near Atl, you should definitely check it out!
⭐️ Pro tip: Make sure you bring plenty of water, have your cell phone fully charged, wear sunscreen, and have a trail buddy if possible.
In an effort to #LeaveNoTrace and help to #PreserveThePark while visiting the PATH trail, be sure to:
▪️stay on the trails
▪️stay off of sandy patches, puddles "solution pits", and don't pick, damage or remove any stones or plants life and
▪️keep dogs on leashes and out of solution pits.
▪️When visiting, keep in mind that bikes are only allowed on the paved PATH trail 🚴🏾‍♀️
Photos credit: Tenille Johnson