Best Bike Trails in the Arabia Mountain National Heritage Area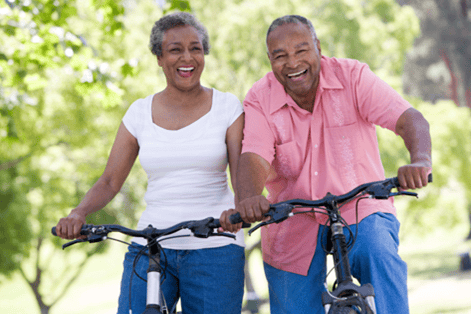 Whether it's winter or spring, biking is a great outdoor activity. The National Heritage Area has over 34 miles of bike trails stretching from historic downtown Lithonia all the way to the Monastery of the Holy Spirit. As you bike, you'll see lakes, meadows, forests, rivers, historic sites and more. 
The trails are an important part of the community and well-designed to create a family friendly environment for thousands of joggers, walkers, bikers, and skaters from all walks of life to escape the roads and hit the trails for travel and recreation.   
Here's a map of some of the best, least crowded trailheads for biking (as well as walking, jogging and more) in the NHA: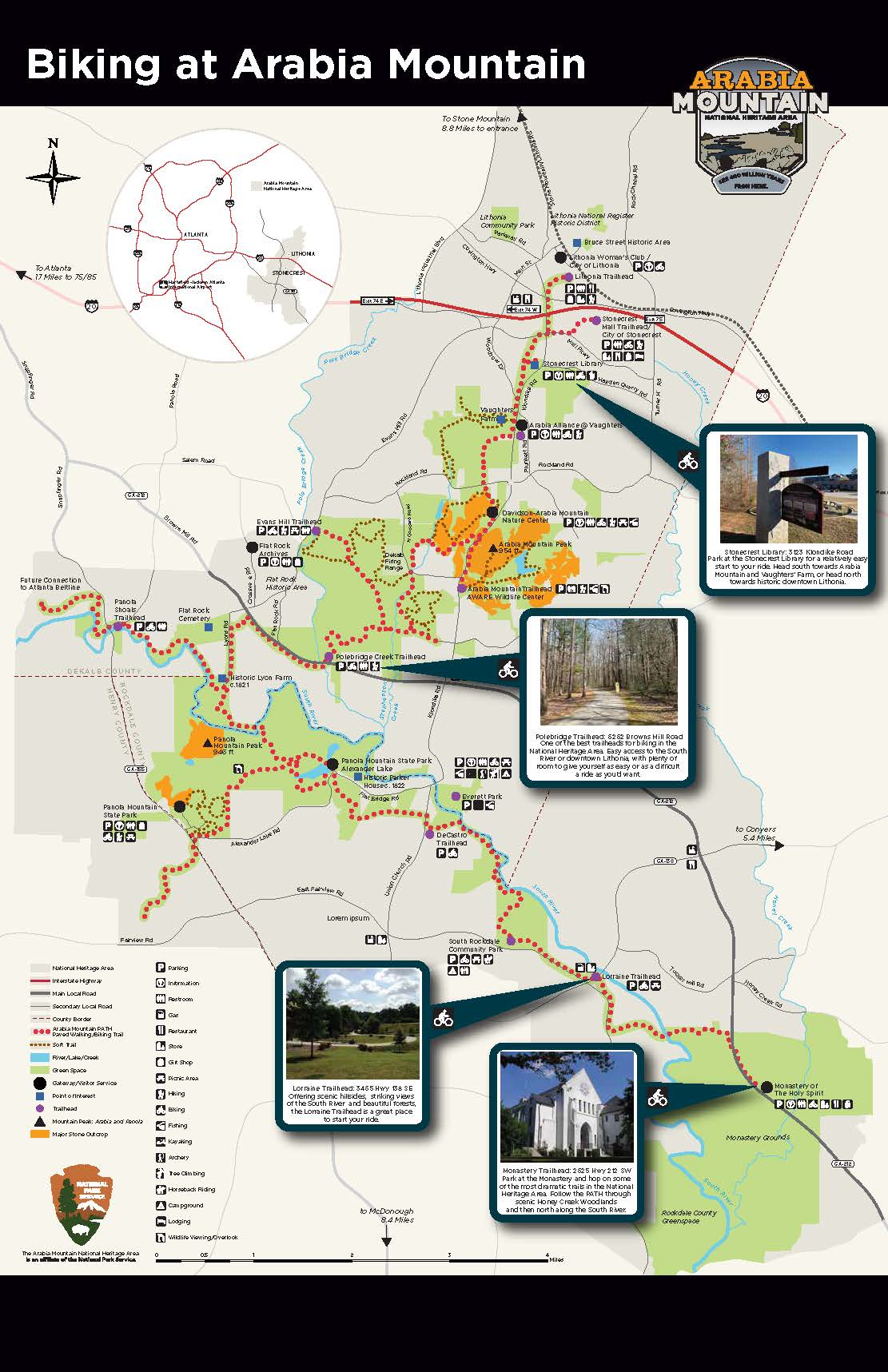 Click on the map to enlarge it. The addresses of the trailheads listed here are:
Stonecrest Library: 3123 Klondike Road
Polebridge Trailhead: 6262 Browns Mill Road
Lorraine Trailhead: 3465 Hwy 138 SE
Monastery of the Holy Spirit: 2625 Hwy 212 SW
Please note that these four trailheads are all free to park at!
In addition, don't miss out on the PATH extension into Henry County, which connects at Panola Mountain State Park (2620 Hwy 155 SW).