Best Bike Trails In and Around Lithonia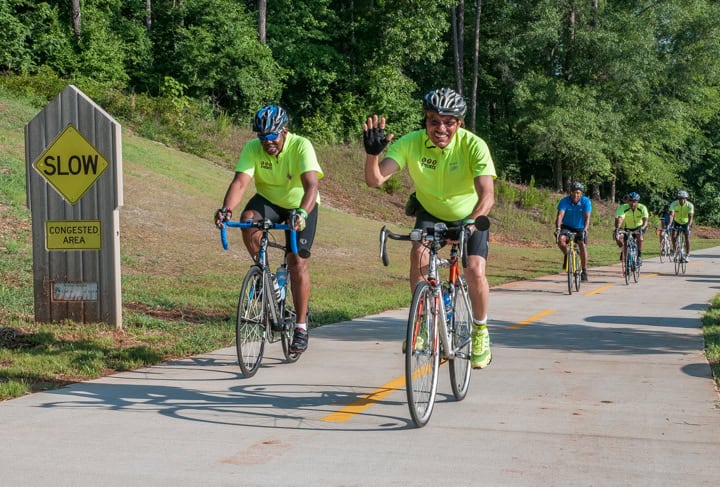 Lithonia, GA is a great place to start your bike ride and explore the National Heritage Area. Here are a few trailheads you can enjoy, as well as tips to get you started: 
1. Downtown Lithonia Trailhead
Located on Johnson Street (between Council and Magnolia Streets), this trailhead lets you hop on the very northern tip of the 34+ mile Arabia Mountain PATH system. 
2. Stonecrest Library
Located just south of downtown Lithonia, hop on the trail at the Stonecrest Library (3123 Klondike Road). Keep an eye out for book pages along the trail – librarians and park rangers sometimes will post a story along the trailside!
3. Polebridge Trailhead
One of the most underrated trailheads around Arabia Mountain, the Polebridge Trailhead (6262 Browns Mill Road) is a secluded, quiet trailhead that offers a perfect starting point for your bike ride. Head north through the Davidson-Arabia Mountain Nature Preserve or head south toward Panola Mountain and the Lyon Farm. 
4. The Monastery of the Holy Spirit
Located at 2625 Hwy 212 SW, the Monastery of the Holy Spirit is home to the southernmost trailhead in the National Heritage Area. Bike through sweeping hills and along the South River as you enjoy this trail – one of the only paved bike trails in metro Atlanta not built on an old railroad line (read: very hilly).