Another Successful South River Paddle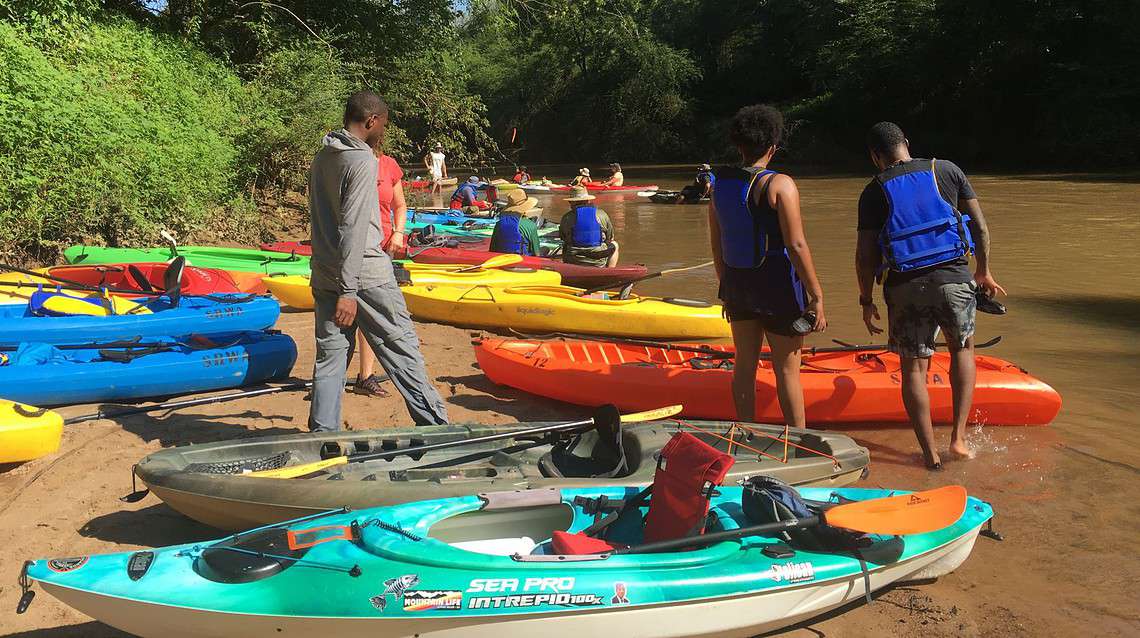 A group of river enthusiasts took to the water on Saturday, August 14th, for this month's South River Paddle.
Organized by the South River Watershed Alliance, the paddle took people from Lorraine Park and Trailhead in Stockbridge to Oglesby Bridge Road in Conyers, a route designed for everyone to enjoy. Vans sponsored by the Arabia Mountain Heritage Area Alliance shuttled participants back to their cars at the end of the paddle.
Enjoy a few photos below!
Keep an eye out for updates on the next paddle down the South River by following the South River Watershed Alliance. Sign up for their mailing list and more at southriverga.org.