10th Annual Monadnock Madness: That's a Wrap!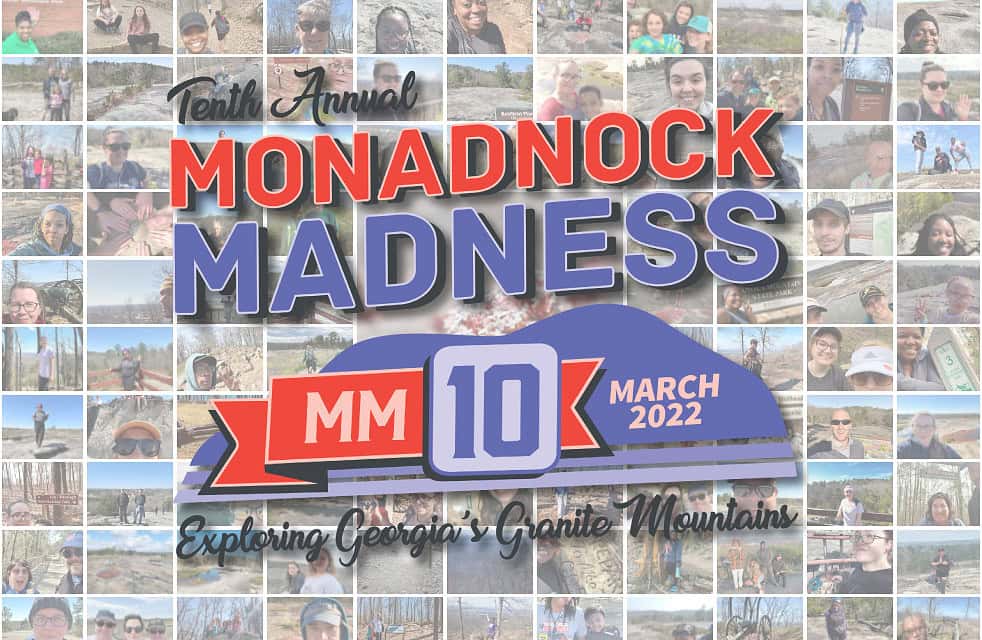 That's a wrap on the 10th and final annual Monadnock Madness. Thank you to everyone who participated in the Triple Hike Challenge, nature photography and yoga workshops during March. Thank you also to the many park rangers, staff, instructors and others who made this event possible. For a gallery of our Triple Hike Challenge submissions, scroll below.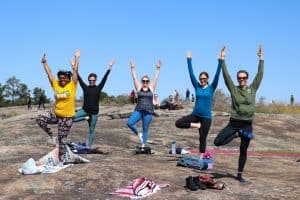 Photos of the March 17th mountaintop yoga session can be found here, while photos of the March 20th nature photography workshop can be found here and of the March 26th nature photography session here. 
All Triple Hike Challenge prizes will be sent out soon. If yours does not arrive, please contact us at info@arabialliance.org. 
This year's Monadnock Madness was presented by the Arabia Mountain Heritage Area Alliance in partnership with DeKalb County's Davidson-Arabia Mountain Nature Preserve, Panola Mountain State Park, and Kennesaw Mountain National Battlefield Park. Special thanks to our partners, instructors and program participants.
While the Madness is over, there's plenty more to look forward to in the National Heritage Area this spring. Diamorpha and other flowers will be blooming on the rock outcrops during April, and there are guided hikes, wildlife tours and more happening throughout the National Heritage Area. Be sure to check out our Events page as you plan your next outdoor excursion.
Lastly, stay tuned for updates about the future of our spring events – planning is underway for a new event to take place next year. 
Happy hiking!