Monastery Christmas Concert
Dec 12, 2015 @ 6:30 pm

-

8:00 pm

$20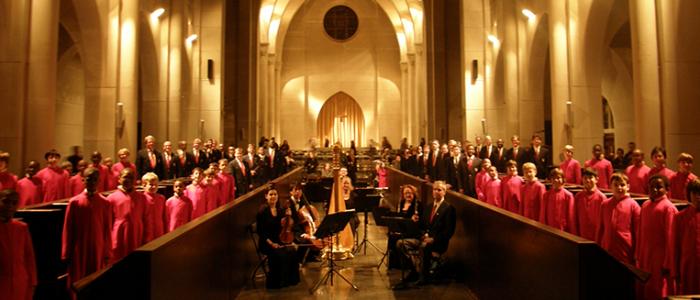 The Atlanta Boy Choir's annual concert in the Abbey Church of the Monastery of the Holy Spirit is a tradition many count on to help them prepare for the coming of Christmas. Since the setting is both festive and sacred, the words of the hymns and carols sung here seem more wondrous and often resonate in a way far deeper than is possible in another place. The voices fill the arched sanctuary with a joyous sound where it was meant to be heard anticipating the birth of the Savior.
The concert, now a 36-year tradition, is always unique. This year, directed by Fletcher Wolfe, the red-robed boy choir will be joined by a men's choir of some of its alumni, with the two choirs alternating pieces and then singing together The program includes classical composition's along with traditional carols, spirituals and Latin hymns. The men's choir adds a powerful sound to the program, traditionally defined by the ethereal voices of the boy choir. 
The monastery gift store has become a favorite stop for concertgoers eager to find unique Christmas gifts. This annual tradition has become the busiest day of the Christmas season with the monks manning the store. The gift store will be open both before and after the concert.
You would be well advised to pick up tickets early. This concert was sold out quickly last season. Concert begins at 7:00 PM. Doors open at 6:30 PM – Saturday Dec 12 General admission $20.00 Purchase tickets at the Abbey Store or purchase tickets here.