Landscape, Macro, and Wildlife Photography 101
Mar 6, 2016 @ 9:30 am

-

4:30 pm

$10
During an exciting day you'll visit the three Metro Atlanta monadnocks to learn different photography techniques in unique landscapes. In this small, personal class you'll be taught by Larry Winslett, an expert nature photographer who has chronicled the natural world in many parts of North America. The day will start at 9:30 am at confederate hall and a general timeline is provided below. Once you RSVP you'll be registered to visit all three parks in one unforgettable day. 
Schedule: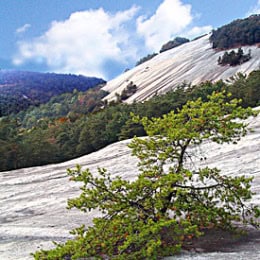 Stone Mountain
9:30am – : You'll start the day at Stone Mountain where you'll focus on landscape techniques. You don't necessarily need to spend thousands on a pro 
camera lens. Learn how to get the best landscape shots with any lens you have!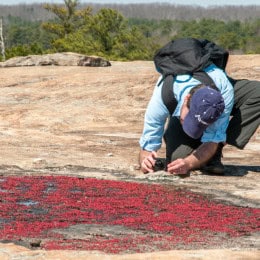 Arabia Mountain
12:30pm: Take your up-close shots to the next level! You'll have the perfect subject to practice your macro photography, the budding Diamorpha. This tiny red plant is only a few inches tall but has a lot of personality!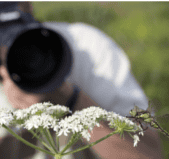 Panola Mountain
3pm: We'll meet in the Power of Flight area and work on wildlife photography. We're sure to see native birds and possibly even white-tailed deer. We expect the day to be over at 4:30pm.
This class is limited to the first 20 registrants and is being offered for just $10 as part of Monadnock Madness! This will cover the parking fee at each park and expert advice! Normally just parking would be $20 but we've worked out a mad deal for you!
You MUST RSVP to save your spot. All registrants will receive detailed location and event information once they register.  Please note that participants will be responsible to drive themselves from one location to the next.
This event is part of Monadnock Madness, a month-long celebration that invites you to discover three local granite peaks in one month, or in just one day!  We've got exciting events planned all month long and we're even offering a special reward for visiting all three parks during the month of March! To earn you reward you just need to get your souvenir passport stamped.