Davidson-Arabia Mountain Nature Preserve Celebrates 50 years. 
On April 18th, 1972, the CEO of one of the largest granite companies in the world made a fateful decision.  In order to keep a massive, untouched piece of granite out of the hands of a competitor, he transferred the land to DeKalb County, to be preserved forever as a public greenspace. That was the beginning of what is today a 2,000+ acre nature preserve that forms a centerpiece of the nationally significant Arabia Mountain National Heritage Area.
Celebrate With Us!
This September celebrate with DeKalb County government, DAMNP Staff, Arabia Mountain Heritage Area Alliance, and the Davidson family. Together we will recognize and honor that donation and its enduring impact on conservation and recreation in metro Atlanta.
Join us for a hike, a special program, or a volunteer day to celebrate our 50th anniversary.  Come experience the result of visionary preservation and conservation.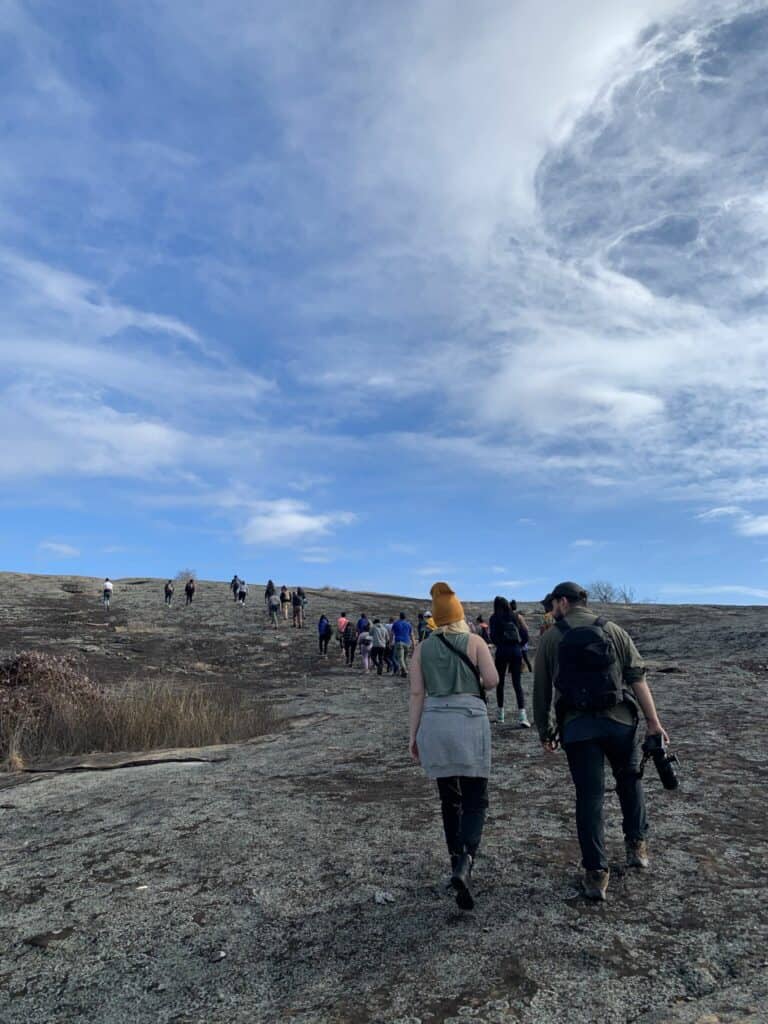 50th Events and Happenings
Visit the Calendar of Events for details.  All events start at the DAMNP Nature Center.  
September 9th at 6:30 pm — Sunset/Full Moon Hike and 50th Anniversary Kickoff, with Ranger Robby and staff.  Celebrating the magic and uniqueness of DAMNP. 
September 24th, 9:00am – 1:00pm —National Public Lands Day Service Project with Georgia Conservancy and DAMNP staff. Celebrating stewardship and public contribution to the Preserve. Registration required. 
September 25th at 9:00am — Founder's Day Hike, with Kelly Jordan, Becky Kelley, RPCA/AA leadership, and DAMNP staff. Celebrating visionaries and leaders who created and support DAMNP. 
September 28th at 10:00 am — 50th Anniversary Celebration with Chip Davidson and dignitaries. Celebrating 50 years past, present, and future. Guests encouraged to arrive at 9:30 for refreshments, program starts promptly at 10:00. 
DAMNP Guided interpretive hikes are open to the public every Friday and Sunday at 9:00am and Wednesdays at 4:00pm throughout September.